PERMANENT DRIVE STRUCTURES
S everal types of training structures have been defined by the Ministry of Sports. Based on their respective strategies, each federation determines the number and level of the training structures in each French region. Each structure is subject to specifications to guarantee the level of recruitment, the minimum weekly volume of training, the quality of the sports facilities, medical monitoring, academic support, the quality of the accommodation and restoration.
The Grand Insep (network of national training centers) grants a national label to establishments which guarantee optimal conditions for welcoming athletes (according to specifications). Obtained in 2017, the "Silver Label" constitutes to date the highest level of recognition of training centres (no centre has obtained the "Gold Label").

POLE FRANCE | POLE FRANCE RELÈVE | POLE ESPOIR | STRUCTURES ASSOCIÉES
T he development of athletes requires the daily attention of a dedicated team who are responsible for the education (both primary, secondary and further education) and for the sports part of the CNEA. The coaches ensure that their athletes get involved and succeed in their life project. They play an essential role in identifying and alerting the school or the university here at the CNEA if there are any problems. We also support athletes who are training at the CNEA and studying online courses for universities all across the country.
80 MEDALS EXPECTED AT THE PARIS 2024 Olympic Games All together towards high Olympic performance!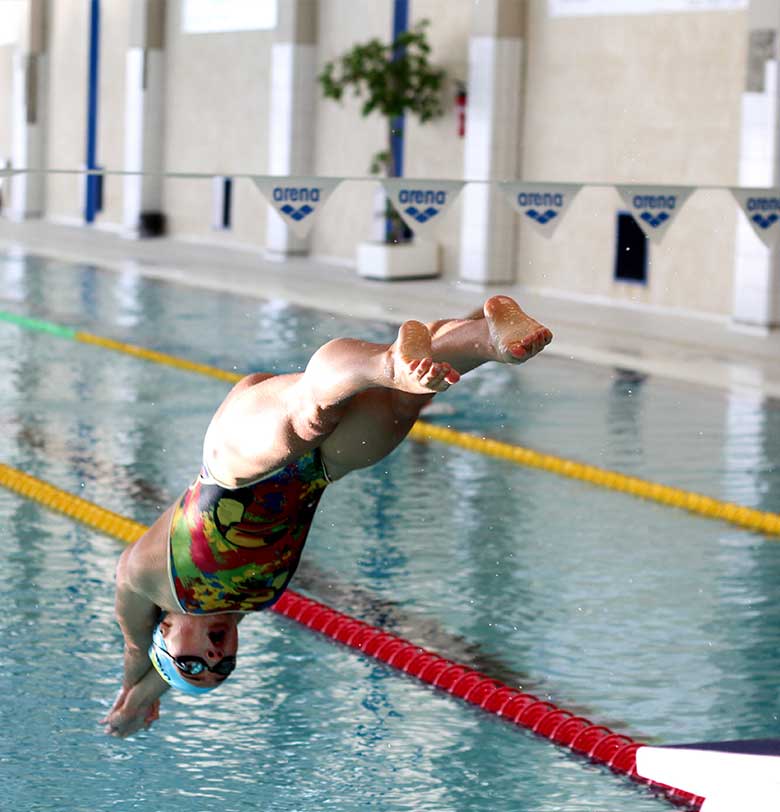 A COMMITTED FEDERAL STRATEGY
At the end of each Olympiad, each federation presents an assessment of the results obtained and proposes a strategy to prepare the next olympic games to maintain and improve the rank of France in the international concert.
The Federal Performance Project approved by the Ministry of Sports specifies for each federation the development strategy and access to high level as well as the resources allocated.
HIGH POTENTIAL SPORTSMEN
The CNEA hosts numerous training structures approved by national sports federations. One hundred athletes selected by their federations are selected on our site to follow a dual sports and scholastic project.
Each federation defines its own selection criteria and identifies the training structures most likely to help their athletes to achieve their objectives, taking into account the specificity of the place (mountain - environment - distance).